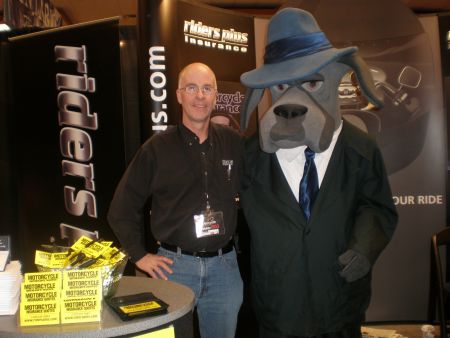 As everyone knows, the Ottawa region is home to a lot of motorcycle enthusiasts. With such great riding roads and scenery, endless excellent destinations, and lots of motorcycle related businesses and groups, it's not hard to see why so many of the locals get hooked on this passion.
Here's the problem, though. What do you, the motorcycle enthusiast, do in deepest darkest winter when the roads are frozen solid and snow is piled high in all directions? Fortunately, the folks who organized the 2014 Riders Plus Insurance Ottawa International Motorcycle Show have you covered. All weekend on February 1 and 2, 2014, you can immerse yourself in the motorcycle culture at the Ernst and Young Centre in Ottawa. If it has anything to do with motorcycles, you'll find it here. And again this year, Riders Plus Insurance is proud to be the official sponsor of this great show.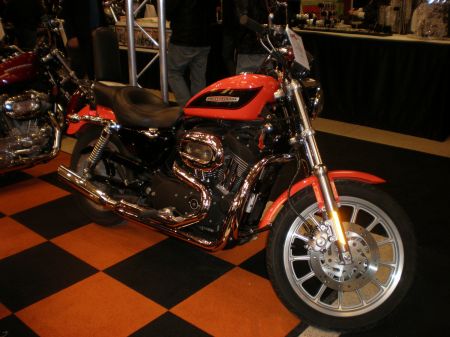 So let's just look at some of the great exhibitors you'll find at the 2014 edition of the Ottawa Bike Show. For starters, the city's longtime flagship Harley Davidson dealership, Freedom Harley Davidson of Ottawa, will have a broad display of the 2013 Harley Davidson models which, if you haven't seen them yet, are jawdroppingly beautiful. All of the official Harley Davidson accessories, clothing, etc., can be had from these folks as well. Most importantly, the staff at Freedom HD are the friendliest, most knowledgeable group you can imagine, and the service they provide for Harley riders, from ordering parts to all levels of motorcycle maintenance, is topnotch.
A lot of people who come to the Ottawa Motorcycle Show don't own a motorcycle yet, and often don't have their motorcycle licence yet, either. This Bike Show is the perfect place to do your due diligence on the subject of riding, because everything is here under one roof. One of the first service providers' booths you would want to visit in this instance is that of Rider Training Course providers. You will be able to visit the professionals at the Rider Training Institute and the Ottawa Safety Council, both of whom will have instructors at the booths to answer any and all of your questions. These course providers are important to beginners because they will be able to help you map out your course of action for getting on a motorcycle.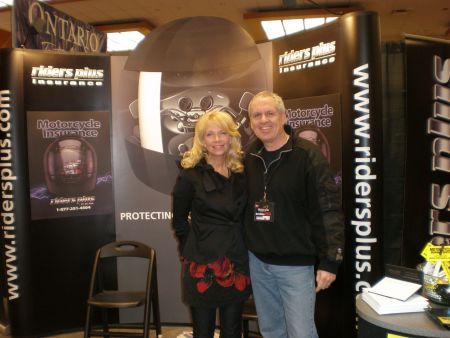 They can give you ideas of the kind of bike you should be looking at as a beginner, for example. Most importantly, they can set you up for one of their M1 Exit Beginner courses so that you will learn the proper way to ride from the start. There can even be insurance implications to taking a rider training course (but you will want to speak to a Riders Plus Insurance representative about that!).
Lots and lots of motorcycles will be on display by area motorcycle dealerships throughout the vast spaces of the Riders Plus Ottawa International Motorcycle Show, and there will be irresistibly affordable numbers on the price tags hanging from their handle bars.Classy Chassis, home of gorgeous used Harley Davidson motorcycles, makes a lot of riders happy over the Bike Show weekend. Wheelsport is one of the premier motorcycle dealerships in the Ottawa area, and they attract crowds of interested riders to their spectacular display of Yamaha, KTM, and other motorcycles.
BMW, Kawasaki, and Triumph models will all be on hand at the Ottawa Goodtime Centre area, where the expert staff will be more than pleased to show you some of the sweetest bikes out there. Ben's Motorcycles will also have an impressive lineup of motorcycles for sale at prices that will have you reaching for your wallet before you know it.Rockland Wheels will have a lineup of Kawasaki's latest and greatest two-wheeled beauties at great prices, and professional sales and service people who will answer all of your questions.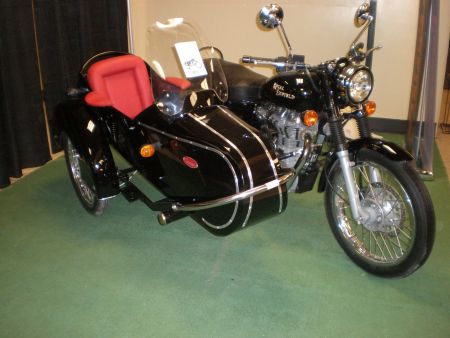 What else will there be at the Ottawa International Motorcycle Show? Charity Motorcycle Rides such as the Heroes Highway Ride will have booths with volunteers to answer your questions and to sign you up for what is always a moving experience for an excellent cause. Ride for Dad, a hugely successful ride that continues to grow and raise substantial funds for the critical cause of preventing and dealing with prostate cancer, will be there to answer your questions and, hopefully, sign you up. Motorcycle riders are generous folk, and there is no end to the charity rides that they organize and participate in. If there is a worthy cause, you can bet that a group of motorcyclists have banded together to make a day of raising money for it.
We haven't mentioned even close to all of the exhibitors here, and we will try to cover them all if possible on our Facebook and Twitter pages as the Riders Plus Insurance Ottawa International Motorcycle Show gets closer.
So stay tuned, and make sure you keep a few hours free to come to the show!