Maintaining property value should be in the minds of most homeowners. Whether you have had your house for years or have recently purchased it, you want to ensure your investment doesn't decline in value.
Some factors are out of your control regardless of your efforts, such as location and the current state of the market. However, there are other things you could do to help increase the value of your property.
Whether you are looking to build equity or get the most out of selling, these tips will help retain the value of one of your largest assets.
1. Make the Exterior of Your Home Attractive (Curb Appeal)
The aesthetics of your home's exterior is the first thing that entices potential buyers. The first sight of your house will leave a lasting impression, especially if your exterior is well maintained. This is what some call 'curb appeal', the attractiveness of a property and its surroundings when viewed from the street.
This is one of the more cost-effective ways to upgrade your home and add a little flare. Paint the door a nice bright colour, add flower pots, or just maintain your lawn to keep it green, clean and pristine.
2. Upgrade Your Kitchen
While this is can be one of the more pricey ways to increase the price of your home, real estate experts state that a kitchen upgrade will have the greatest return.
Start simple, a new coat of paint can go a long way. There is no need to strip your entire kitchen and start from scratch. Instead, make small changes like upgrading the appliances or install new countertops or floors.
An investment that could cost as little as $5,000 could increase the value of your home as well as help potential buyers pull the trigger on making the purchase.
3. Increase the Square Footage
Square footage comes up frequently when the talk of buying a home arises. The more square footage your property has, the higher of a price it will fetch.
Most will think to add a room, but there are more cost-effective ways of expanding your property's size. Creating additional living space by building a deck or finishing the basement can increase both the value and square footage of your home.
4. Increase Your Home's Energy Efficiency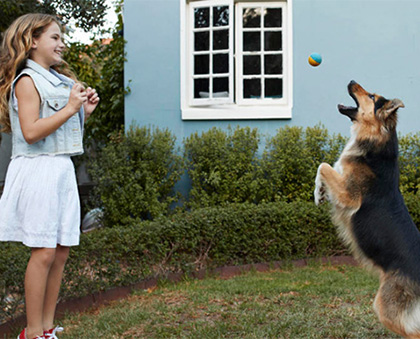 These days, buyers shop for homes with energy efficiency in mind. Improving your home's energy efficiency is great for both you and future buyers.
You can ensure that your home uses energy more effectively by installing energy-efficient insulation and windows, as well as a programmable thermostat. You could also seal any cracks around your home to save even more on energy costs.
The more money your house could help others save, the more eager they will be to purchase your property, as well as saving you money in the meantime.
While improving your property, you should be cautious not to overdo it by spending money on a renovation that you may not see a return of your investment. You should research how much your property will be worth after the renovations, also known as the After-Repair-Value. From there you can take what you`ve spent versus what you will earn and assess which renovations would be fit.
There are many options you can take to add more value to your home. Some may find that the improvements they have invested in don't improve the value of their property, so focus on remodelling smaller projects that will make your home more appealing.
While most of these enhancements may not see a big return in profit, they won't hurt the price either and may make it easier to sell your home.
Protecting you and your family is important, but you don't want to break the bank. Finding insurance that is both affordable and has great coverage is key. At Riders Plus Insurance we help our clients get the best protection for their car, motorcycle, home, RV, and other valuables through affordable rates and comprehensive policies. Protech more of what you care about. Simply call us to get a quote that meets your home and auto insurance needs. Call 1-877-251-4504 to speak with an advisor