Your home will probably be the biggest investment of your life, which is why it should be your top priority to find the right coverage for it. Whether you already have a home or are looking to buy a new property, the home insurance policy you choose is your safety net against unpredictable events. To get the most out of your home insurance, you need to consider several important factors. Here's a checklist of everything you need to know about home insurance and how to get the best coverage at the best price:
What is home insurance and why is it important?
There's no better term to describe home insurance than the saying: "better to be safe than sorry." Getting a home insurance policy will ensure your peace of mind and cover expenses caused by specifically defined events such as fire, vandalism, injury and other unexpected damage or loss in your property.
Why do you need home insurance?
Home insurance can be quite valuable for your budget and your home. This is because home insurance usually covers expenses that occur when something accidental or unexpected happens, it protects you from having to pay a large amount of money for repairs or even medical expenses (if someone else hurt themselves on your property)). Without good coverage, such accidental events could drain you both mentally and financially.
If applying for a mortgage, your lender will require you to have a home insurance policy in place. Since banks and mortgage lenders usually provide around 80% of a home's value, they insist that home buyers who are receiving the money have an active insurance policy in place.
What does home insurance usually cover?
When it comes to home insurance, there are no cookie-cutter rules that apply to all homeowners. Standard policies provide financial protection against accidental losses that usually include: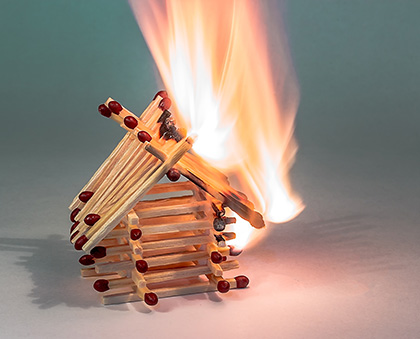 Damage to your home
Damage, loss or theft of your personal possessions
Injury or damage to others who visit your home
Accidental damage you make to someone else's property
Additional living expenses (if, for example, you are unable to live in your home due to a covered loss).
In addition to basic coverage for personal liability, home structure, contents, water damage (within limits), fire, wind, smoke, theft and others, insurance providers such as Riders Plus offer comprehensive coverage that can be modified, which means that you can add extra coverage to meet your needs.
What affects the cost of home insurance?
Speaking in insurance terms, your premium, which is the amount you pay for home insurance, will vary according to your circumstances. You should know that many factors affect the cost of your policy:
The size and quality of your home
The main factors that affect your premium are the size and "quality" of your property. The bigger the home, the bigger the replacement costs, which in turn affects your premium. Aside from the square footage, insurance providers usually look at the age of the property and the quality of construction that was used to build it. They also consider the type of residence (whether it is detached, semi-detached, a condo, a rental and so on).
Electrical Setup and Piping
Insurance companies generally prefer homes that have plastic or copper plumbing over the old lead or galvanized piping because the older version is more likely to crack or leak. In addition to piping, insurers also look at the electrical setup of your home. For example, aluminum wiring is definitely a red flag for insurers as it increases the risk of fire.
The Contents of Your Home
A starter home will definitely have a different price tag than a mansion filled with valuable items. In addition to valuable possessions, insurance companies will look at certain appliances in your home. For example, if you have a wood stove or a furnace, an insurer will want to inspect them since poorly maintained wood stoves and furnaces can cause fires and carbon monoxide poisoning.
Location
Insurance providers will take the location of your property into consideration when issuing your policy (i.e. its proximity to a fire hydrant). In addition, how you're using your property will also affect your policy. For example, if you're running an Airbnb or have a business set up in your home, that could impact your premium.
Upgrades and Renovations
Many homeowners don't realize that they need to notify their insurance provider if they are doing renovations and upgrades to the property. An upgraded kitchen will increase the value of your home, and this needs to be reflected in your policy. Therefore, if you're making modifications on your property (such as roof replacement, adding a security system or others), you should notify your insurance provider. Chances are, this will help lower your premium.
Claims History
Upon issuing you a policy, an insurance provider will look at your past claims history as they are a pretty solid indicator of your future claims activity as well.
How to save on home insurance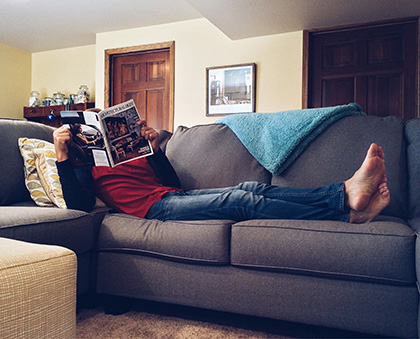 Install Security – Most insurance providers will offer you a lower insurance premium if you install a pre-approved alarm system in your home.
Increase your deductible – A deductible is the amount that you agree to pay in the case of a claim before the insurance company pays for the rest. Increasing your deductible to an amount you're comfortable with will help you lower your premium.
Bundle Up – Insure your vehicles and your home with the same company for bigger savings, Insurance providers such as Riders Plus offer great discounts if you choose to bundle your home and auto insurance (including multi vehicle discounts).
Get discounts – There are many amazing discounts you can take advantage of and save on home insurance. For example:
The mortgage free discount offers home insurance discounts for those who have paid off their mortgage.
The new home discount – Insurance companies see newer homes and condos as lower risk, which is why you are likely to get a better deal on your premium if you have one.
Claims-free discount – If you've been claims free for long enough, you may qualify for a discount.
In general, look for competitive premiums with better coverage.
Some final words
Your policy should indicate clearly what is covered and what is excluded, so it's worth it to add some extra few dollars to monthly installments and protect specific valuables (jewellery, artwork, collectibles, expensive technology and so on).
In addition, most insurance plans will not cover damage or loss from renters, so you'll have to get a policy that extends to short-term renters if, for example, you're in the Airbnb business (and if it's allowed in your residential policy).
Finally, remember that insurance doesn't cover the usual wear and tear to your home and that there will be exclusions to your policy. Insurance won't cover damage or loss caused by lack of maintenance or, for example, damage from mould.
The secret to finding the right insurance lies in the details. Before making your final decision and signing the policy, think about what you want your home insurance to cover, and what you can afford. Consider your needs and ask your insurance provider about what is covered and what is not. Remember, home insurance coverage varies from property to property, and there is no "one size fits all" solution. Riders Plus Insurance is here to help you protect your investment against the "what ifs" with coverage that fits your needs. Get in touch with us today at 1-877-251-4504.