It may seem counterintuitive to spend time and money on something you may never need. Yet buying the best motorcycle gear you can afford can be the wisest investment you make.
To help you, we've prepared a list of guidelines that apply to pilot and pillion. As a rule, keep the three "F's"—fit, function, and fashion—in mind, in that order. If it doesn't fit, even the best gear can't do its job. Save your money.
Here's what to look for when selecting jacket, pants, gloves, and boots.
1. Size. Try it on. Gear should be snug without being too tight or impeding built-in ventilation. In the event of a slide down the road, it's more likely to stay in place on your body and give you the greatest protection. Look for adjustable waists to fit different sizes and accommodate layers. Zip-in linings extend the utility and take you through three seasons. Find a bike with a riding position like yours, sit on it, and assume the riding position. Make sure the gear is not constricting your movement or binding at knees, hips, or shoulders.
2. Length. Gear is designed to protect you while riding. Having it show off your good looks is secondary. Standing, your jacket and pants will look too long. While in your riding position, you want sleeves to cover your wrists. Make sure the jacket back is long enough to overlap your pants. Likewise, pant legs should cover your ankles.
3. Armour. The best gear has quality impact protection, like CE-rated (a European standard) D30. Look for jackets with extra coverage at the elbows, shoulders and back. Pants should be armoured at hips and knees. This protection will fall below the joint it's protecting when you're standing with arms at your side. Make sure it's properly placed when in the riding position. Good gear will have adjustable pockets for armour at joints to allow for varying leg and arm lengths. You'll want armour that can be removed when the garment is cleaned. Mid-shin height is best for boots, along with a reinforced shank and ankle protection.
4. Construction. Make sure seams are double or triple stitched and have a smooth finish. They'll be more durable and resistant to popping open during a slide. Seams you feel when trying pieces on will be uncomfortable and distracting during use. Choose a boot with ankle protection, a steel shank, shifter pad, and toe protection. Choose oil-resistant soles and make sure they're stitched on, not just glued in place.
5. Closures. Manufacturers use a variety of fasteners from zippers, laces, and Velcro, to snaps. Choose adjustable closures at wrists and neck. Although Velcro works anywhere else, stay away from it at your neck. It catches on helmet straps and degrades the material. Avoid laces on boots, unless they have an extra covering to prevent snagging. Velcro closures make boots easy to get on and off, while providing a snug fit.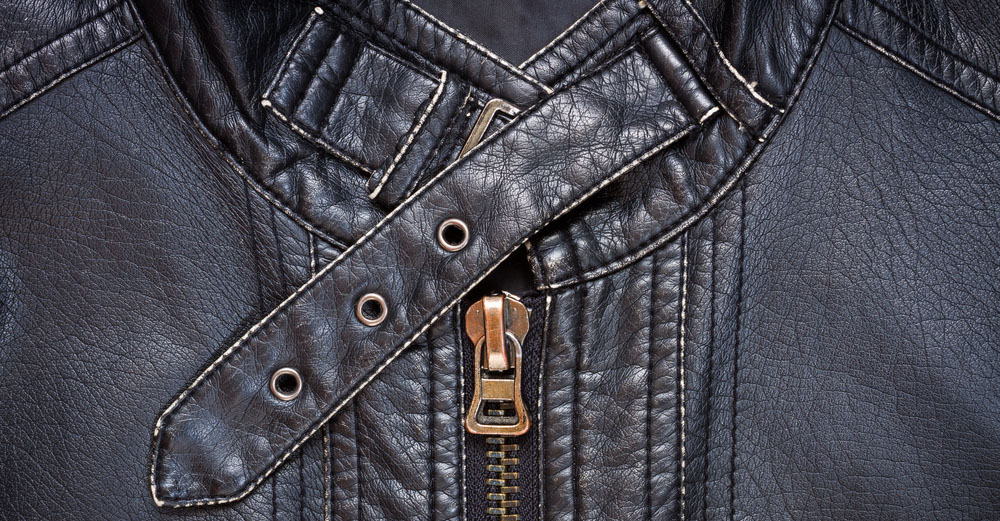 6. Ventilation. On hot days, good ventilation is a lifesaver. Look for zippered openings on the chest and back to promote airflow. Underarm vents also add comfort. Big pulls make zippers easier to open and close with gloves while riding.
7. Visibility. Reflective surfaces, especially on your upper body, increase your conspicuity. While the larger the surface the better, piping, insets, and panels can all help. The reflections picked up by headlights may be what saves you from getting hit. Wearing a high-viz vest over your jacket is another option.
8. Water resistance. Ideally water proof. You'll pay a premium for waterproof apparel but if you ride a lot, it's worth it. Separate rain gear is the next best alternative. Removable waterproof linings sound practical, but I shun them. They're hot, uncomfortable, and make you perspire. Because the moisture can't escape, you end up just as wet as being in the rain. It's also inconvenient to remove jacket or pants at the roadside and zip in a rain liner, or remove it. Rain still soaks exterior fabrics. They become soggy, heavy, and take time to dry.
9. Pockets. Easy to access interior and exterior pockets add much convenience. If your garment is waterproof, make sure the pocket seals are too.
10. Skills. Although listed last, sharp skills are the best protection you can have. But they're not enough. Choose the best gear based on your riding style, budget, and how much you ride. Take your time, ask lots of questions, try it on and sit on a bike in a position like the one you ride in.
Determine which features are important to you and don't settle for less. You're making a decision about your safety so choose wisely.
Motorcycle show season will be here soon. You can get great deals on apparel, but nothing is a deal if it's not going to protect you. As well, you can find great gear at many motorcycle dealerships, so don't forget to check there!