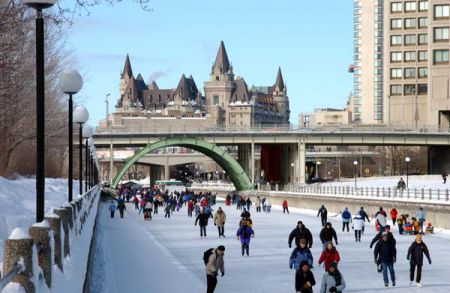 Let's start with the Rideau Canal. In winter, anyone in Ottawa can skate for miles on the Rideau Canal, a truly remarkable and unique activity that is in itself worth a trip to this city. Excellent skiing opportunities exist within a short drive of the city, and there are some fantastic museums that are well worth visiting during a winter trip to the Canadian capital city. You could even go to an Ottawa Senators hockey game (but not this year…), although it's hard to believe that you would want to unless they are playing the indomitable Montreal Canadiens or you are from Toronto and you want to see a REAL hockey game.
However, chances are that if you're reading this article you are a motorcycle enthusiast and you're wondering how you can possibly indulge your passion for two wheeled transport in Ottawa in the winter. Great question and the best answer is this: the Ottawa International Motorcycle Show.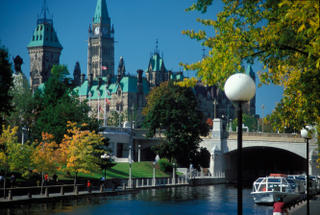 The Ottawa Motorcycle Show takes place on January 11, 12, and 13, 2013 at The Ernst and Young Centre. This is the fourth year for this show, and if it's anything like the 2012 edition it will be something you don't want to miss, especially if you live in the region. The list of vendors is impressive: Powersport, Freedom Harley Davidson and Wheelsport are some of the motorcycle dealerships that will there to show off the latest and greatest of their respective models, and there will be some irresistible deals to be had. Ottawa Safety Council and Rider Training Insitute will also be there to give you information on the 2011 season of rider training courses they offer.
The motorcycle community is a significant economic force, and smart organizations recognize that fact. The Ottawa Motorcycle Show will feature booths manned by Ontario Tourism and Kanata Honda, proof that the motorcycle rider's dollar is appreciated and that destination trips and serious shopping are two things that Ontario motorcyclists do well.
Ottawa is situated in the middle of some of the best riding country you'll find anywhere. There is a very significant riding population in the area as can be seen by the number and size of motorcycle dealerships in the city. The addition of a motorcycle show to this area is perfect, considering the distance to the nearest motorcycle shows in Toronto and Montreal is significant enough to make such jaunts more than an afternoon trip in many cases for local residents of the Ottawa area.