This summer, consider taking a course in dirt riding to improve your skills on and off road.
One of the fastest-growing segments of our industry is the adventure motorcycle market, and for good reason. Adventure motorcycles are the SUVs of bikes, capable of going pretty much anywhere in comfort. With their good ergonomics, extra clearance, robust suspension, and the addition of some panniers, they can take you to places normally only possible in a 4×4. There's an entire world of wilderness waiting for you off the asphalt. 
However, as good as these bikes are, you shouldn't simply swing a leg over one and head off into the bush. Riding off road involves a specific set of skills, and even if you've been riding on the street for years, you can quickly find yourself in over your head miles away from help. Getting training at a reputable off-road school will prepare you not only for the dirt but also for any slippery conditions on the road no matter what bike you are riding. 
Soon after getting my BMW f650GS, I spent a day at SMART Riding Adventures in Barrie, Ontario.  Their location at Horseshoe Valley Resort includes a large, open area, some surrounding hills, and a network of trails. SMART has a large inventory of protective gear, including MX boots and roost protectors, which are required for their courses.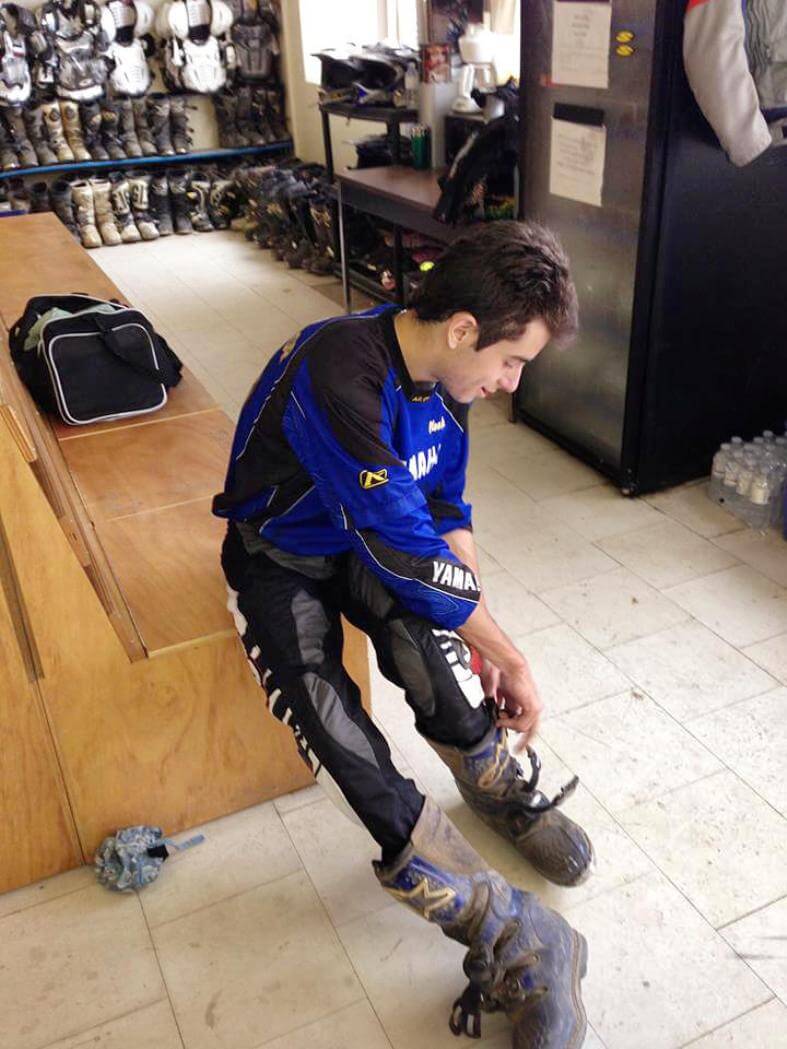 After suiting up, we started the day on little Yamaha 230 dirt bikes to learn the basics, like body positioning, peg weighting, hill climbs, and descents. Learning on these machines eases the learning curve significantly. Our instructor, Graham, was observant and patient, offering specific suggestions to help us through the various exercises.
Soon we headed onto the trails, applying in practice what we had just learned in a controlled environment. Graham took us on some single-track and double-track as we weaved through the trees and around various obstacles. He also showed us how to cross a log blocking the trail. Again, the small dirt bikes with aggressive knobbies were confidence-inspiring.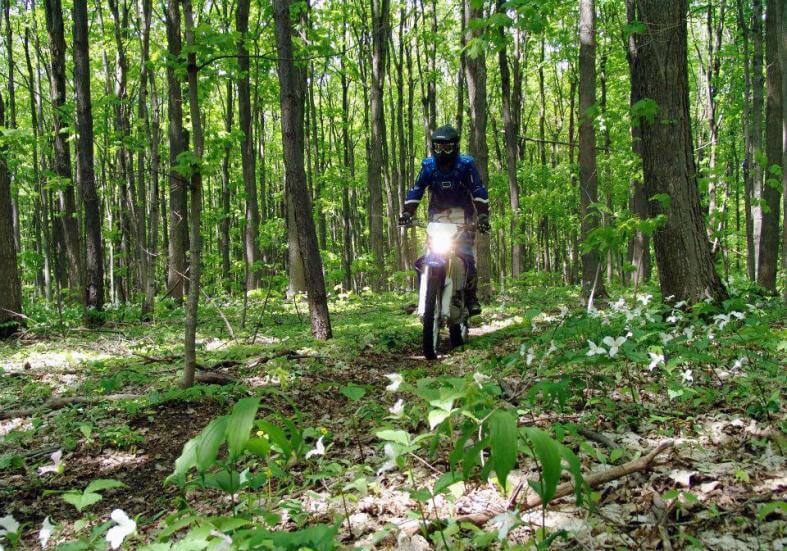 Just before lunch, we attempted our most challenging obstacle. At a particularly wet and muddy section of the trail, a large vehicle like a 4×4 truck had come through, leaving deep ruts that had filled with water. So this was doubly difficult: a water crossing and riding in ruts. Graham showed us three techniques to getting through—paddling, sitting, and standing—and told us to choose any method that feels most comfortable to us. One of the things I like about SMART is that there is no ego involved. It's just about getting past the obstacle in the safest possible way. Everyone in my class made it through, and we broke for lunch on a high. This was not only useful but also really fun!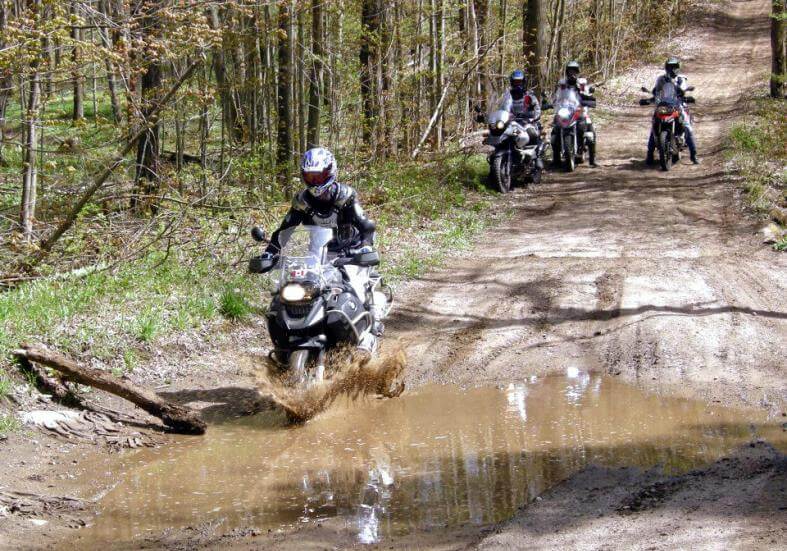 We rode back to the main area where there was a large canopy that provided shade and a place to sit and eat. SMART works in collaboration with Horseshoe Valley Resort, which provides a discount on rooms if you are coming from out of town and a lunch menu that is delivered to the site, making everything really easy. Soon the head instructor and owner of the school, Clinton Smout, came by. I'd seen Clinton's videos on YouTube and found him affable and clearly passionate about motorcycles and teaching. He gave us a few more tips over lunch.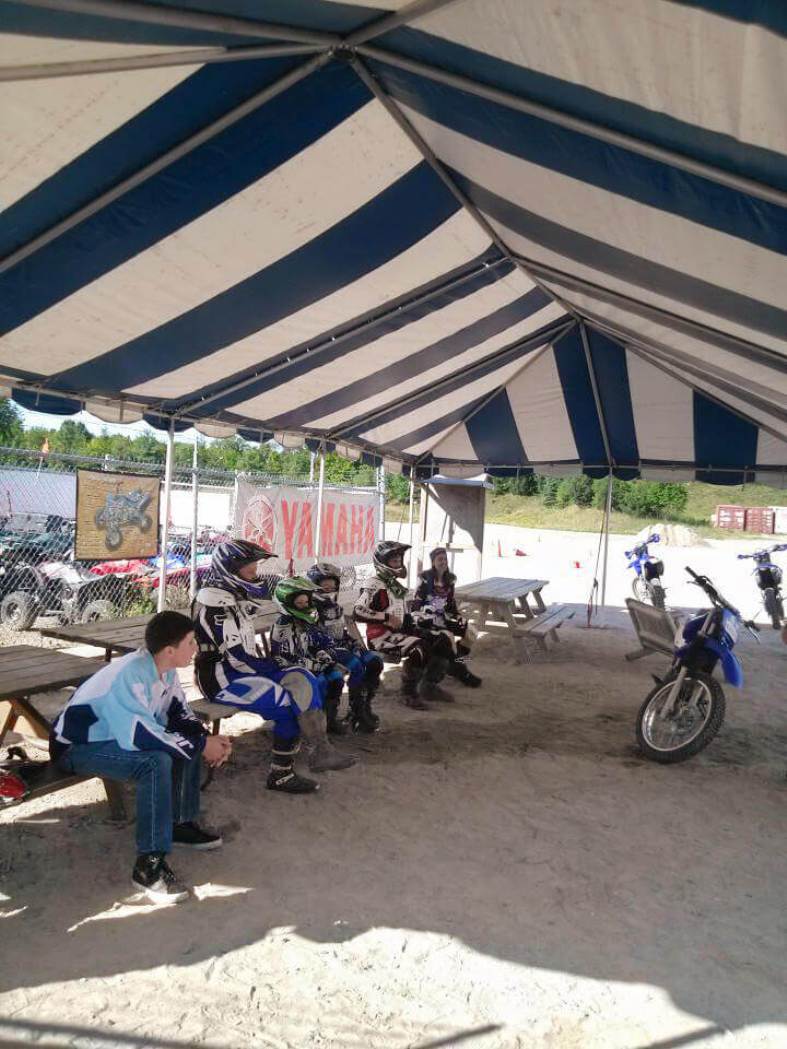 In the afternoon, I was paired with Emily for a private class on my own bike. I did a few laps of the training circuit and immediately noticed how the skills I'd learned in the morning on the dirt bike had direct application on my larger adventure bike. I was doing the same hill climbs, descents, jumps, and sandy sections on my 650 that I was doing on the 230 earlier!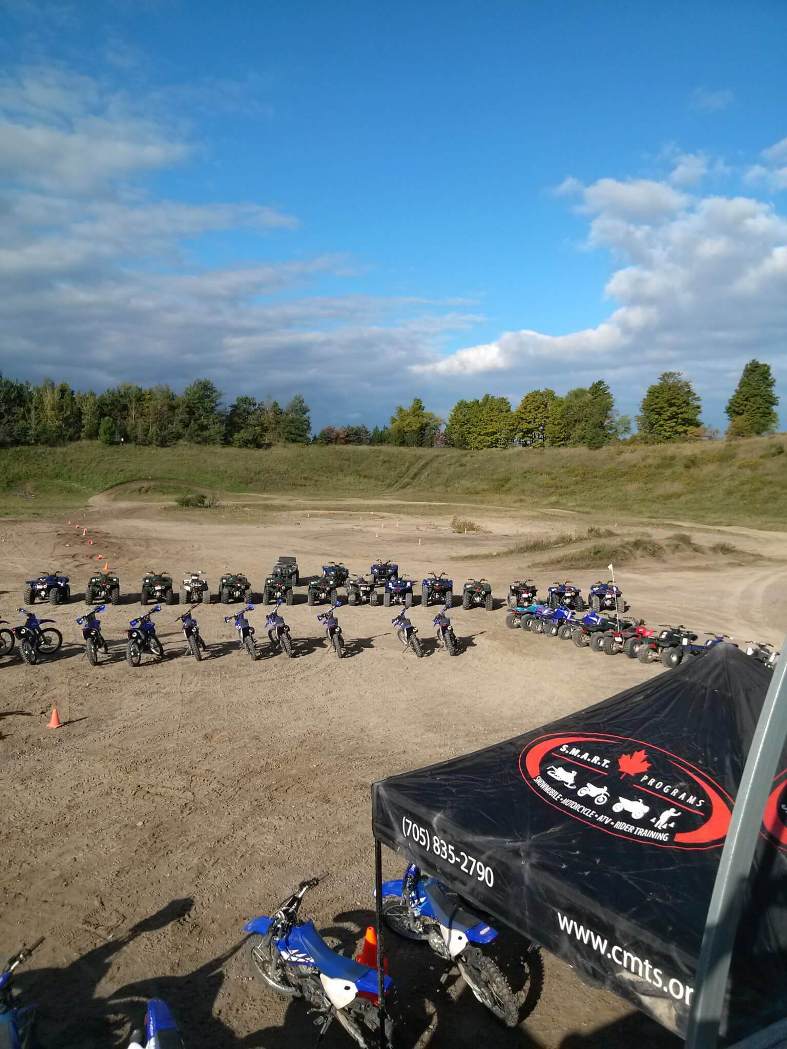 Emily took me over to another network of trails that were a bit wider and contained some large whoops and sharp corners. I had only 80/20 tires on and came into a corner a little hot. The next thing I knew I was on the ground with a thud, but the protective gear did its job. Once we got the bike back up, Emily reminded me to put no more than two fingers on the brake lever, and then we went out to the gravel road to practice some braking.
We started with brake-slides, or what the school calls Hook Turns. If you've only ever ridden on the street, you might not have experienced skidding the rear tire. So Emily got me used to that, sliding it out alternating both sides by locking the rear brake and turning the handlebars slightly. Once I was used to that, she added "just a little front brake." Braking on a low-traction surface is different than on the street. By isolating and practising the specific skills involved, I'm now more confident braking off road and in slippery conditions on road.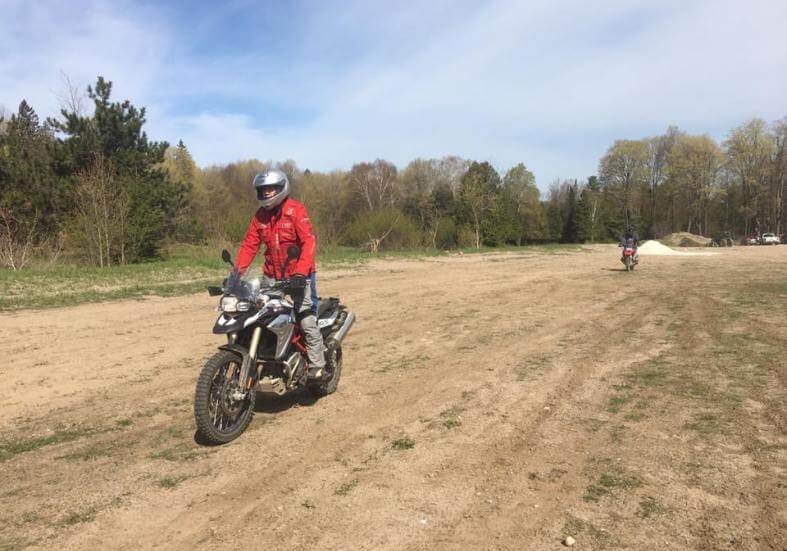 The last thing Emily showed me was how to get out of a situation when you have to abandon a hill climb. It's bound to happen: you get partway up a hill and realize you just aren't going to make it. Now you're stuck: you can't go forward and you don't know how to get down. Well there is a technique which is counter-intuitive, and you can see Clinton demonstrate it here. Practising this in a controlled environment is better than in the field first time, so I did it a few times to be sure I could reproduce it when needed.
There's an old adage: it's not the bike but the rider. Maybe this summer, after things settle down with Covid, consider upgrading your skills by investing in a course instead of in the latest farkle for your bike. It will be money well spent. Regardless of whether you ride an ADV bike, a sport bike, or a cruiser, learning skills for low traction will make you a better and safer rider on and off road. Best of all, you will have a blast doing it.