Are you someone who sets personal goals for the New Year or do you avoid them like the plague?
As a life coach, I spend a LOT of time with clients going over goals and wants, which range from weight loss to complete life upheavals.
The New Year is a good time to evaluate what works and does not work in your life. We humans become more contemplative in the winter as we nest within our homes while the days shorten and temperatures drop.
If you are someone who sets goals for the New Year, high five! I would like to challenge you to see if you included any motorcycle related goals to that list. If you haven't, I have some ideas for you to contemplate.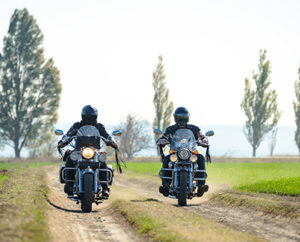 If you don't usually set goals for the New Year, maybe this is the year you try something new. I promise it won't take long or much work. In fact, once you get into it, you will have a hard time stopping.
All you need is fifteen minutes, a notes app in your phone, or my personal favorite way – a notebook and a pen. There is something more tangible about a goal when you write it down on paper.
The next step is to list five motorcycle goals you would like to accomplish this year. After you create your list, place it somewhere you can see it daily so you can work towards making it happen.
Here are my Top Five Motorcycle Goals to get you inspired!
Book a Motorcycle Adventure
Take a Class
Join a Riding Group
Seek Out a New Riding Buddy
Buy the Moto You Love
Here is the list broken down:
Book a Motorcycle Adventure
How many years in a row are you going to say, "I wish I could do a motorcycle tour in Europe?" or "I'd love to go see the Isle of Man races." or "I wonder what that Babes Ride Out event is about?"
You can insert any trip, event, or gathering.
The two excuses people use are time and money, which are legit excuses. However, if you don't take the time, it won't be given to you and more money can always be made.
You already had the guts to get a motorcycle. What if this year you go the next level and see what kind of adventure you can have on a trip?
I have never regretted a single trip I took even when I had work deadlines, torrential downpour, lost luggage, mechanical failures, and crashes. Yes, all of that has happened. I can't recommend enough that you make sure you have insurance. It's better to be prepared than sorry!
What I gain from every trip is the experience of meeting new people, breathtaking sights, exploring scenic roads, and eating delicious food. As busy and broke as I may feel when I leave, I return feeling beyond wealthy, more confident, and enriched.
Take a Class
Riding takes skill. I don't know anyone who has said they have too much experience.
There are programs that include a rider course to get your moto license. You learn to ride by a professional and not an angry partner yelling directions at you while they get upset that you're grinding gears on their too big motorcycle. Plus, insurance companies offer discounts when you take the course. Who doesn't want that? These programs often offer a level two course to continue work on basic skills.
If you feel extra moto frisky, why not try a different type of riding style in a safe environment?
There are schools to learn how-to ride dual sports, off-road, flat track, practice wheelies, and race motorcycles.
Whether you are a new rider or have ridden for 50 years, there is always something to learn and a way to challenge your skills.
Join a Riding Group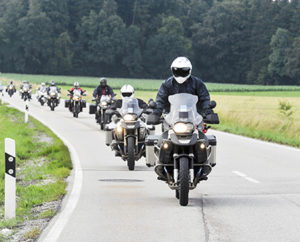 One of the biggest draws to motorcycling is the community.
I have met life-long friends on group rides. While it is always a blast to explore alone, it's also fun to end a ride and be able to share what happened with friends over dinner.
There is a riding group or club for every type of rider. Many groups have off-season gatherings that make the winter pass much faster. Plus, you may be able to recruit some members to join you on Goal #1.
Seek Out a New Riding Buddy
As we get older, it can be hard to meet new friends. Everyone is busy with family or work. Ends up, a lot of people are busy but dying for some outside human interaction, especially when it's related to adventure.
I have met my best riding buddies simply by asking someone who looked cool to join me on a ride. I know I make it sound easy. If you're shy, or lack confidence, this could cause great anxiety.
This would be a wonderful fear to work on. You only have something to gain by a new friendship and adventure partner that may want to join you on Goals #1-3.
Buy the Moto You Love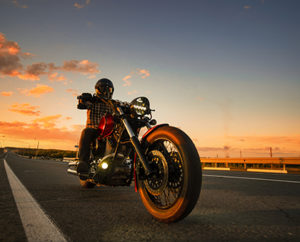 We all have our dream bike. We all have settled on a motorcycle because it was the right price, given to us, or we thought we'd love it and ended up hating it.
We settle for a lot of things in our lives.
What if this was the year you didn't settle and honored yourself by getting the moto you love?
Life is short. It's a shame to waste it by settling when you could live in a way that brings you joy. As you and I both know, that motorcycle is going to bring you a ton of joy!
After you have made your list, share in the comments below what goals you have created for the New Year.