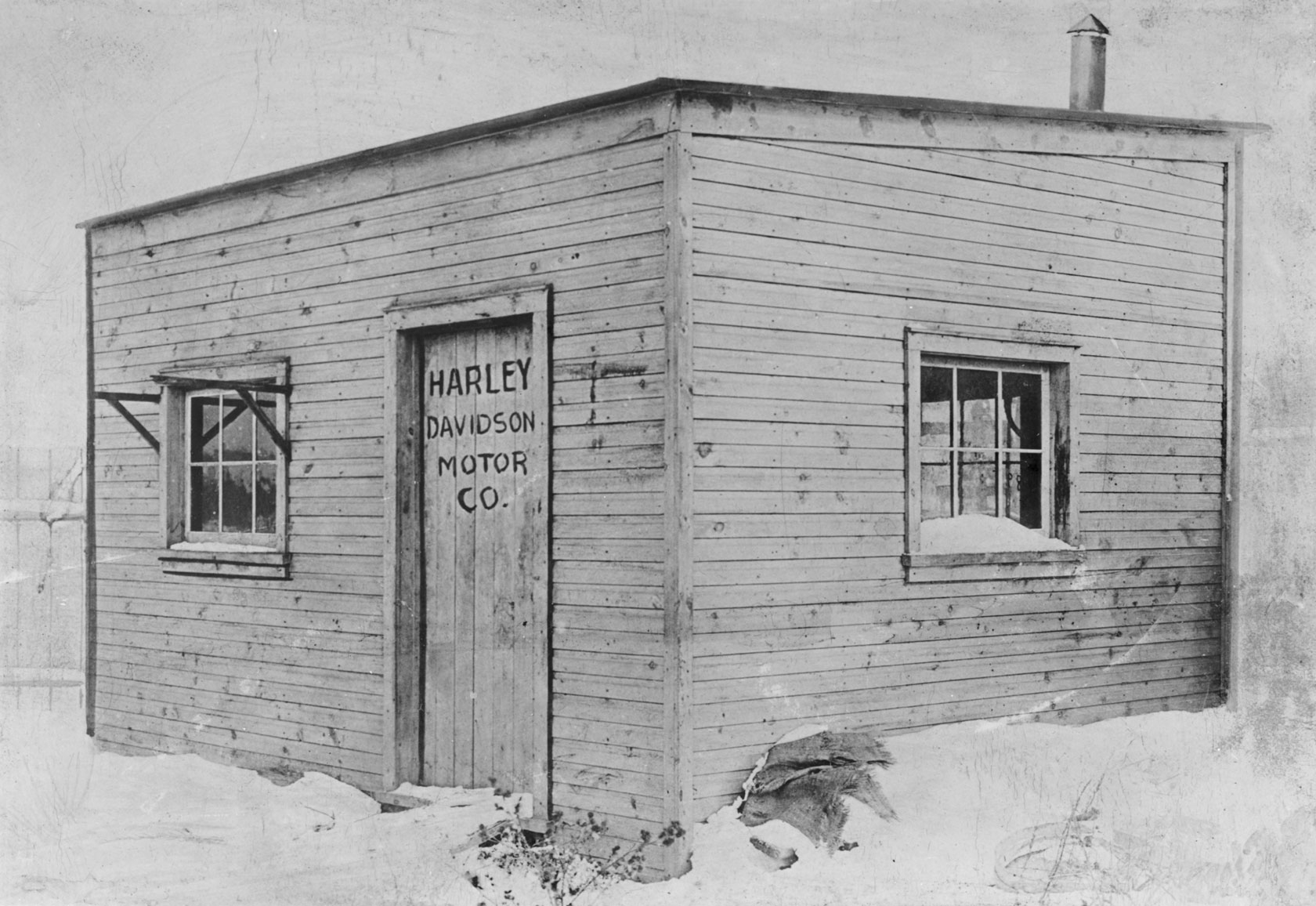 The origins of the motorcycle date all the way back to the second half of the nineteenth century, where its original conception was not much different than today's average bicycle. And things sure have changed since then.
In this new monthly series, Riders Plus Insurance is going to go back in time to highlight the fascinating history of everybody's favourite machine with two wheels and an engine. Over the course of The 6 Series, Riders Plus Insurance is taking an in-depth ride into the fascinating origins of our six most prominent motorcycle manufacturers.
We're talking about: Harley-Davidson, Honda, Yamaha, BMW, Kawasaki, and Suzuki.
In this article, we are going to introduce these brands one by one…
So, let's ride:
1. Harley-Davidson
Harley-Davidson is the iconic American motorcycle manufacturer. In 1901 William S. Harley had already drafted his very first blueprint for a bicycle fitted with an engine.
The company was originally founded in 1903 by William S. Harley and brothers Arthur and Walter Davidson in Milwaukee, USA. It was in that year that the three men built their first bike in a tiny wooden shed of a factory (pictured).
In 1907 William A. Davidson jumps on board and the Harley-Davidson Motor Company is incorporated.
In 1909, the company produced it's very first V-twin powered motorcycle, the 5-D. By 1920 Harley-Davidson had become the largest motorcycle manufacturer in the world, with over sixty countries given access to purchasing their motorcycles.
When the United States was first involved in the Second World War, the production of civilian motorcycles was abruptly put on hold and the company began producing exclusively for military production. As a result, the Second World War was a highly important landmark in the history of the Harley-Davidson Company.
 2. Honda
Honda has particularly fascinating origins with their development of a motorized bike. While the Honda Company initially rose to success during the mid-1930s, it wasn't until after the Second World War that they began producing motorized bicycles.
After Japan was nearly leveled by the atrocities of the Second World War, Soichiro Honda, a Japanese engineer, had the realization that Japan was in need of new, accessible and affordable transportation. Honda removed the two-stoke motors from military radio generators and grafted them onto bicycles, and by 1948, the Honda Motor Company was incorporated.
By 1949 the Honda Motor Company created its first traditional motorcycle, still powered by a two-stoke motor, simply labeled "The Dream".
And by 1968, Honda had produced more than 10 million motorcycles.
3. Yamaha
The Yamaha Motor Company wasn't officially established until 1955 and was created as a separation from the Yamaha Corporation. Headquartered nowadays in Iwate, Japan, the motor company specializes in motorcycles, boats, swimming pools, ATVs, golf karts, snowmobiles and a large range of other motorized products.
Yamaha's motorcycle division was originally founded and headed by Genichi Kawakami. Their inaugural bike was a 125cc two-cycle, single cylinder motorcycle entitled the YA-1. Yamaha's YA-1 was an immediate success. It raced successfully in national and international competitions, including the Catalina Grand Prix – where it placed 6th overall.
The success of the Yamaha motorcycle continued to grow into the 1960s, with the rise in motorcycle sales and the opening of the company's first international subsidiaries in Thailand and the Netherlands. This has led to Yamaha establishing itself as a major player in the motorcycle industry, where it stays firmly seated today.
4. BMW
Dating all the way back to 1919, BMW, a company that had originally been creating aircraft engines, was desperate to completely retool its business. Banned under the Treaty of Versailles to continue their regular business, BMW was left at a standstill. They had resources but needed the perfect product.
In 1921 BMW began to produce engines for other companies, but it wasn't until 1923 that BMW debuted the R32, their very first motorcycle. It was the drivetrain of the BMW R32 that would be used in all of the following BMW motorcycles until the mid-1990s.
The BMW motorcycle brand is known as a BMW Motorrad. Production of their motorcycle happens in Germany, with some extra manufacturing occurring in China, Taiwan, and Austria.
5. Kawasaki
The Kawasaki Company is truly an antiquity of this list, originating as far back as 1896. Kawasaki was originally founded by Shozo Kawasaki as a shipyard with the intent of building steel ships, freight cars, and locomotives. Like BMW, by 1920, Kawasaki had initiated an aircraft department that was responsible for the creation of Japan's first metal aircraft.
By 1954, Kawasaki produced the Meihatsu, the company's first motorized bike.
It wasn't until 1969 that Kawasaki would be established as a major name in the design and manufacturing of motorcycles. This is partially thanks to the 500cc H1 Model, also known as the Mach III.
The success of the Mach III catapulted Kawasaki into mainstream success, making the company a household name internationally.
6. Suzuki
In 1909 Michio Suzuki founded a looming company to capitalize on Japan's booming silk industry. In the 1930's the Suzuki company began expanding into automobile designs.
It wasn't until after the Second World War that Suzuki began developing motors for bicycles.
In 1953 the company unveils the Diamond Free, featuring double-sprocket wheel mechanism and two-speed transmission.
And, ten years later in 1963, Suzuki opened it's doors in Los Angeles, California where it began developing a strong market in the United States.
In Summary
Now that we've tackled the basic early histories of each of our main six, next time we are going to dive deeper into the details of Harley-Davidson – the iconic North American motorcycle manufacturer.
Do you have interesting, little-known facts about one of our main six manufacturers? Let us know on our Facebook page and we'll try to include them in an upcoming 6 Series entry. We're always interested in the unseen or forgotten histories of the motorcycle, so get in touch!
For more information on our competitive rates on motorcycle insurance in Ontario, contact us today for a free quote. Like Riders Plus Insurance on Facebook and follow us on Twitter for more news, info, and resources.
Riders Plus Insurance has been protecting you and your ride since 1996.

Riders Plus Insurance
 877-251-4504
www.ridersplus.com
www.facebook.com/ridersplusinsurance
www.twitter.com/ridersplus