This year was the 44th annual North American International Motorcycle Supershow. The event was held on January 3rd, 2020 and went on until January 5th, 2020, at the Toronto International Centre. The show was a fantastic event filled with many exhibitors and featured events. There were live bands, special guests, custom bikes and so much more! Over 50,000 attendees were brought together from all over to check out the 500 exhibitors and 1,000 plus motorcycles on display at the event. 
The 2020 Motorcycle Supershow brought together everything you could ever want as a motorcycle enthusiast.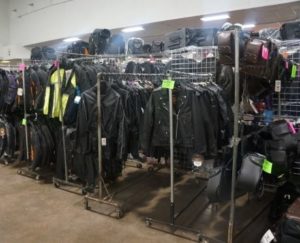 Marketplace
If you were on the look for a certain bike or part there were many opportunities to buy some new and old motorcycles and gear.  There was the Touring and Cruiser Halls which featured the Road Riders Marketplace that held many vendors selling riding gear, GPS systems and sidecars. For those looking for older bikes or parts, there was a used bike market that had many great deals on used and hard-to-find motorcycles and gear.

Showcase Halls
For motorcycle enthusiasts, there were many showcase halls dedicated to showing off the best of new and vintage bikes. The main Industry Showcase Halls focused on new motorcycle models, product unveilings, the latest aftermarket products and gear, and a large representation of manufacturer and dealer displays.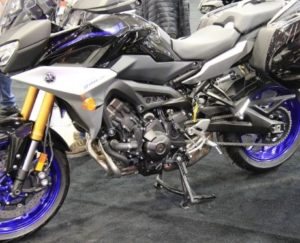 Those looking to check out sportbikes, off-road bikes, and motocross bikes, there was the Motorcycle Racing and Performance Hall. On display was a large number of supplies, racing gear and equipment made for motorcycle racing.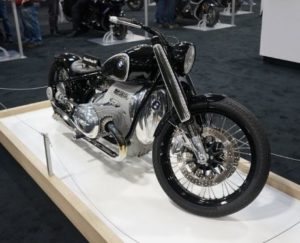 The Chopper and Custom Bike Showcase Hall featured custom bikes that came from all over North America to compete for a $50,000 jackpot and the top prize in the Canada Cup Championships.
And finally, there was a vintage and classic showcase. This featured the  'Century of Motorcycles' display. There were 50 hand-picked motorcycles that represented the evolution of motorcycles over 100 years. There were also vintage and marque clubs, individual show bikes, and vendors specializing in antique motorcycle parts and services.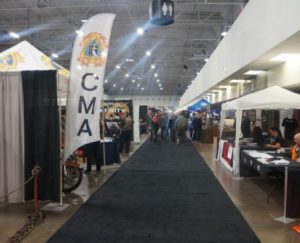 Featured Events
There were many featured events that took place over the two days which were entertaining and exciting, including live performances by two rock bands; The Hell Bent Rockers and Hitcher. Hitcher had three separate shows which took place over the first day of the event, and The Hellbent Rocks played all-day Saturday.  
The Motocross Stars of tomorrow brought together displays from many young racers that are on a path to success. There was a chance to check out all of their displays and also meet with the racers as well as check out their bikes.
The Canada Cup Championship brought together the finest show bikes from Canada and the USA and competed for the $50,000 in cash and awards.  
The 2020 North American International Motorcycle Supershow was an amazing event that brought together many motorcycle enthusiasts under one roof. Riders Plus Insurance was happy to attend the event and cannot wait for next year.
Riders Plus Insurance – Protecting you and your ride since 1996
1 877-251-4504
www.facebook.com/ridersplusinsurance