As the leaves provide us with an exceptional fall palette of colours, it becomes relatively abundant that we are nearing the end of our riding season. So how do we make the most of it? Well, ride the best roads, of course. Gear up as I talk about some great and memorable rides to hit for your last month of motorcycling before the winter hits. 
These roads aren't placed in a specific order, but rather some amazing routes that I've been on and thought would be worth sharing. As you set out on these beautiful fall rides, remember that safety and social distancing is incredibly important, a great thing about motorcycling is that we inherently social distance while riding; but remember to act accordingly as you ride through different towns and areas throughout Ontario. 
1. Hwy 129: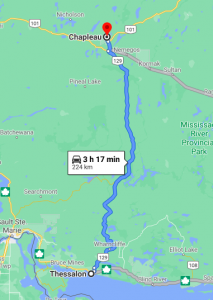 Through the heart of Algoma, Highway 129 meanders its way from Thessalon north to Chapleau, and this northern route offers beautiful views and more than a few twists along the way. 
Once in Chapleau, turn around to ride it again or continue on the amazing Algoma loop, heading to Wawa, then south to Sault Ste. Marie. If you have extra time, explore St. Joseph's Island, a historic landmark of Ontario.
Two great extension options for HWY 129:
Paved Extension
Want to make the tour a bit longer? From Serpent River at highway 17, take 108 as it turns into 639, and turn left onto 546 which follows Little White River. Then head onto 554 and the lower section of 129. Keep in mind, these are paved roads, but are narrower than most, so watch for two-way traffic. You may experience some gravel in corners as these roads do not see as much traffic.
Off-road extension
If you're an adventure motorcyclist, check out the section from Heyden meeting back up with HWY 129. East from Heyden, you have about 25 km of tarmac before changing to gravel for the remainder of the road (about 80km).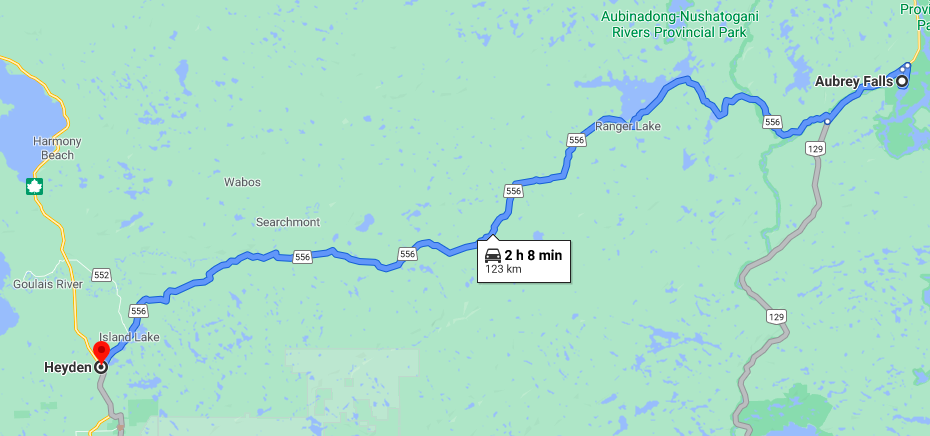 2. Hwy 60 through Algonquin Park:

3. 141: Horseshoe Lake to HWY 11 (near Huntsville):
Wandering through small towns and rural areas of 141 has incredible scenery and great curves to offer, regardless if you're a novice or experienced rider. It caresses lakes at points as you ride with Canadian Shield rock on one side, and water on the other. 

4. HWY 71:
The King's highway in Northern Ontario often gets overlooked but this is a beautiful road if you live in the area. From Fort Frances north to Kenora (comes out just east of Kenora on HWY 17) and through the Lake of the woods, this remote route offers a great ride often with little traffic.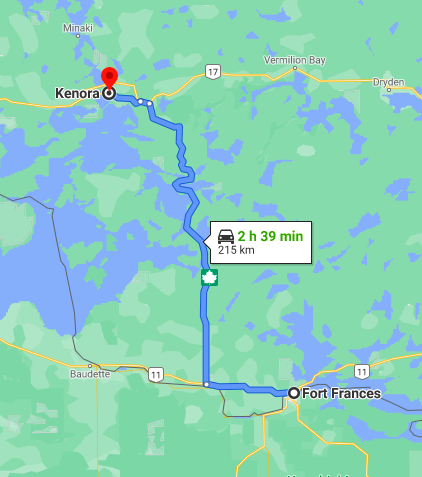 5. Apsley to Bancroft taking 504 to Lower Faraday Road:
Sometimes the road less travelled offers great opportunities to experience places in a new way. I took this road in the summer and found great scenery and curves. Once you get into the Bancroft area, there are great side roads everywhere. Depending on how much time you have, you can make a trip from here headed up to Algonquin Park, and over to Barry's Bay.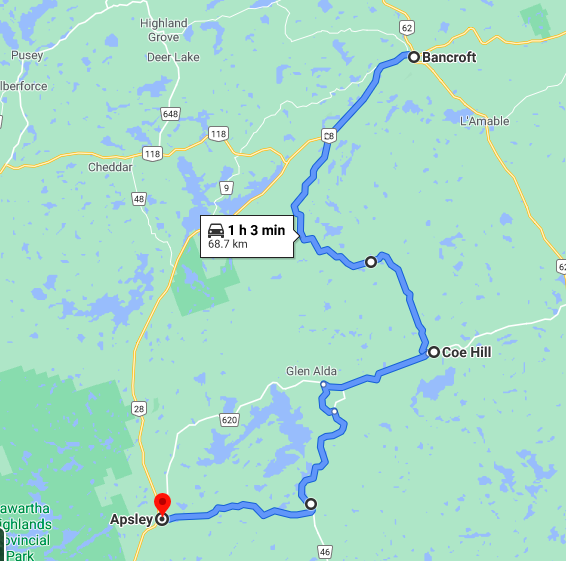 A few tips before the road:
Before you head out on any of these trips, remember to check your maps or GPS to plan out your day and if you're riding by yourself let someone know what your route is and when you expect to return. Also, check your bike to ensure it is ready for the road.
Keep in mind that fall weather can be tricky. Always check the weather forecasts and prepare for cold and fast-changing weather. I recently did a nine-day trip across Canada and ran with the rain and cold temperatures every single day. 
Make sure your gear is adequate for the ride you set out to do. Remember that fall colours bring falling leaves, and when they are wet, these can be incredibly slippery and dangerous, so keep your eyes peeled and slow down when there are leaves on the road. 
Keep in mind that wildlife tends to be more active during this time as well. Moose, turkey, deer, and bear are all getting ready for the winter so be aware while on the road. 
Lastly, remember to enjoy yourself, we are lucky to live in such a beautiful province that provides us with great roads close to home, along with gorgeous fall riding.