You hear the low rumble of a motorcycle in the distance. Soon you will be buying a new bike. You're leaning towards a cruiser. But cruisers have engines with displacements ranging from 250 CCs to more than 2500 CCs, weighing from 150 kilograms to more than 425 kilograms, and having from 21 to more than 160 horsepower. And there are regular cruisers and power cruisers. You're not sure what to choose?
The motorcycle you choose makes a statement about who you are. A cruiser lets people know you're a bit of a rebel and someone who likes the freedom of the open road on a sunny afternoon. But these days, with power cruisers and the inclusion of some of the latest technology, choosing a cruiser might also mean that you are a high-performance rider who likes speed and tight corners.
Whether a cruiser or a power cruiser is best depends on how you ride and how well you ride. Mostly. Choosing a motorcycle isn't just based on rational thinking. It's also based on which bikes excite you. That said, choosing based on the latter without regard to the former might have you re-shopping for a new motorcycle sooner than you'd like.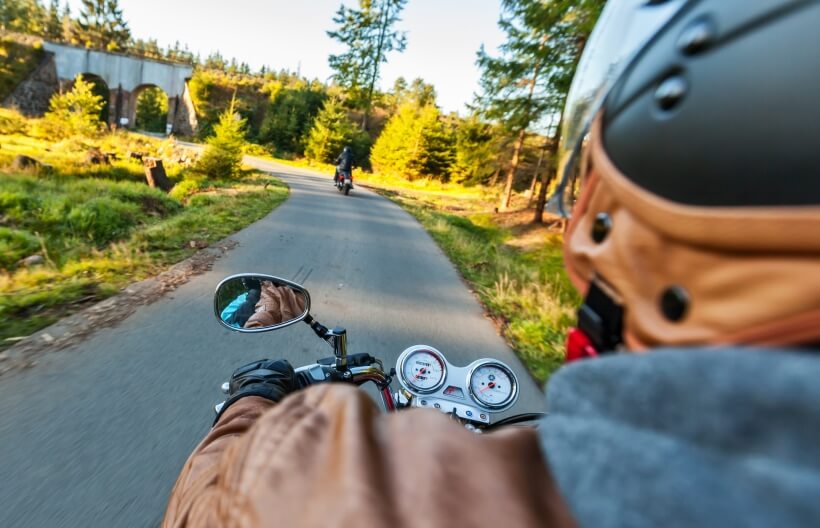 Cruiser vs. Power Cruiser: What Sets Them Apart?
The line that separates when a large displacement cruiser becomes a power cruiser is a little blurry. Some bikes would seem to fit in both camps. That said, here are a few characteristics that generally define each category.
Cruisers
Even modern cruisers (including the ones made in Europe and Japan) are usually reminiscent of the traditional American motorcycles from the 1930s to the 1960s, but with more updated technology. Typically, they have forward foot pegs and high handlebars. Riders can put both feet flat on the ground because of the low seat height. And they are usually quite comfortable to ride.
Stylistically, they often have teardrop gas tanks, V-Twin engines, and chrome. Some styles strip down and blacken the chrome to have a stealthy look. Either way, cruisers look cool.
From a riding standpoint, the low ground clearance may hinder them from doing tight turns or spirited riding in the twisties. Expert riders can push them to their limits by scraping the pegs, but this isn't something that every rider either has the skill or inclination to do. Their design is for cruising the open road or parading down the main street and not for spirited riding.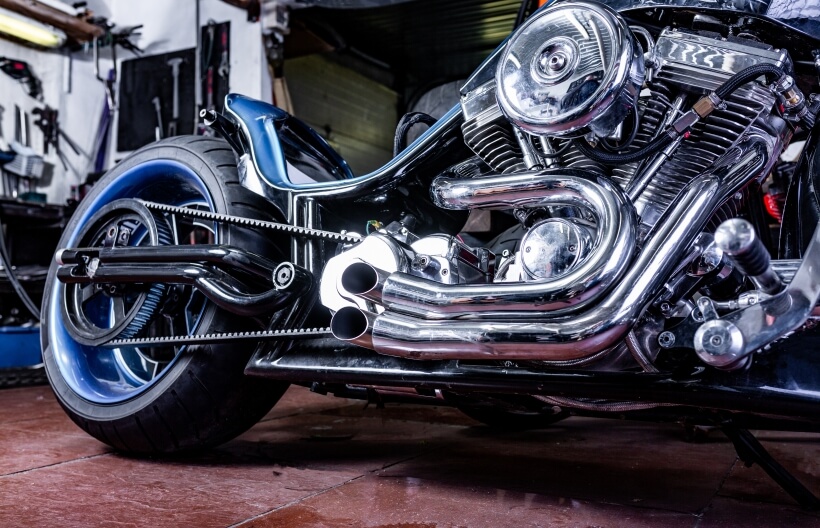 Some examples of cruisers (not necessarily currently in production) include Indian's Indian Chief, Yamaha's V Star and Bolt R-Spec, Harley-Davidson's Sportster and Low Rider S; Honda's Rebel, Shadow and Fury, and Kawasaki's Vulcan series.
Power Cruisers
Power cruisers usually have larger engines, more horsepower, and offer improved riding performance. They often include more advanced tech, better brakes, and better suspension than their cruiser brethren.
The pegs are usually more under the rider, and the rider may sit a little further upright. That said, some power cruisers are just high-powered cruisers, so they aren't much different from a riding style perspective.
From a riding standpoint, the higher ground clearance allows for tighter turns and much more spirited riding in the twisties.
Stylistically, power cruisers may take the traditional styling of cruisers as a starting point or make a radical departure. They don't have a standardized look. One of the first in this category was Yamaha's V-Max (dating back to 1985). It had a unique look. When you saw that bike, one word came to mind: muscle.
Power cruiser examples (not all current) include Triumph's Rocket III TFC (one of the largest at a whopping 2500cc), Ducati's Diavel 1260, Yamaha's classic VMAX and Star Rider, Suzuki's Boulevard M109R B.O.S.S., Honda's Valkyrie, Moto Guzzi's California 1400 Custom, Indian's Scout, Harley Davidson's FXDR 114, and BMW's R18.
Cruiser or power cruiser?
Here are seven questions that will help you decide whether a cruiser or a power cruiser would suit you best.
How long have you been riding and what is your skill level? The power and weight of a power cruiser can hinder your ability to progress as a rider. If you're new to, or newly back at riding, consider starting with a smaller cruiser. Riding a smaller bike well is more fun than riding a colossal bike only adequately, not to mention safer. It is also a huge confidence builder when you can place both feet firmly and flatly on the ground.
Are you out-riding your current cruiser? If you're an experienced rider and you've been wearing down your pegs in the twisties, then moving to a bike with more ground clearance might be what you need. If you want to stay with a cruiser, then a power cruiser may do the trick.
Do you like chrome pipes, a low seat, and a comfortable riding position? Cruiser all the way, baby. Although, some power cruisers would also qualify.
Do you like the classic styling and nostalgia of vintage era motorcycles? A cruiser is for you. Although some of the power cruisers have this styling too.
Do you like new tech and the latest in motorcycle performance? If your skill is up to it, look at the power cruisers.
Do you have a limited budget? You can either buy a new cruiser or a used power cruiser, depending on how you answer some of the other questions.
Do you ride mostly to commute in the city? A smaller cruiser is probably a better option.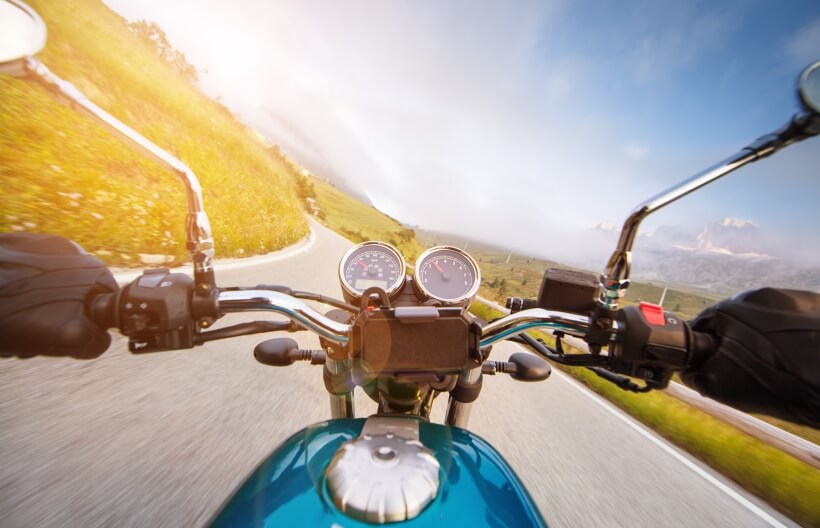 When it comes to cruisers and power cruisers, there are no hard and fast rules. Just about everything I've said probably has an exception. These seven question certainly didn't cover all of the considerations you may want to consider, but were meant to just get you started.
At the end of the day, only you can decide. Happy riding!