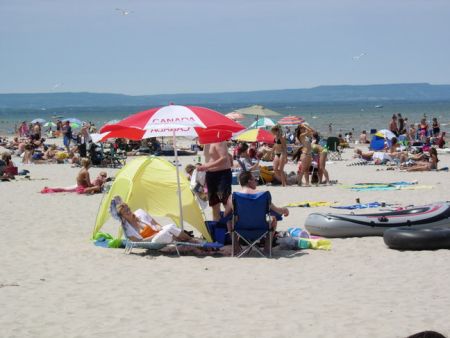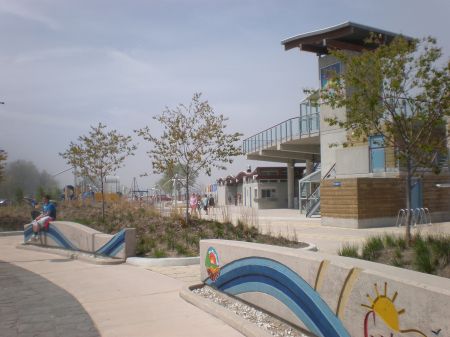 One of the best places to end up after a warm summer morning ride is a beach.After a long winter, nothing could be more attractive, even for those people who actually flew to a beach during the winter months. Ontario has a lot of excellent beach resorts that have everything you could wish for in such a ride destination.
For example, Grand Bend is a picturesque, friendly, sleepy little town that absolutely overflows with visitors on summer weekends. Grand Bend is on the eastern shore of Lake Huron, quite close to London, and less than two hours from Kitchener-Waterloo. If you're looking for a beach a bit further north, Sauble Beach is an excellent goal. This stretch of sand on Lake Huron at the southern tip of the Bruce Peninsula is indisputably world class in size and scope. Close to Owen Sound, this piece of paradise is also a comfortable day's trek for many Ontarians.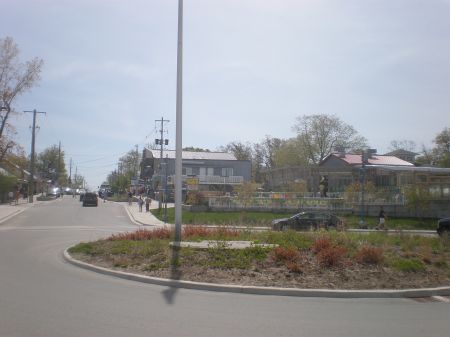 However, like Grand Bend, it has lots of options in terms of accommodations for those who want to spend a night or a week. The trick, of course, at the height of the summer season is to make sure to book your cottage or hotel well in advance, just to be sure.
Perhaps the busiest beach of them all is Wasaga Beach, a stunning vista in the cottage country on the south side of Georgian Bay, within striking range of Ontario's largest population centre, the Greater Toronto Area. Again, this is a beach that is all beautiful sand and clear, clean fresh water. Everything you could possibly want or need is close by.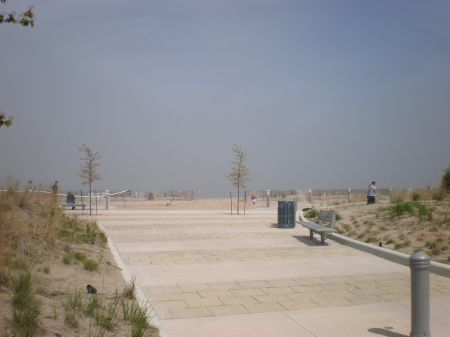 On July 13, 2012, there is one little Ontario beach resort town that will see tens of thousands of motorcycles converging for the day. That's right; Friday the 13th falls smack dab in the middle of summer this year, and the accommodating residents and business people of Port Dover couldn't be happier. If you have never experienced a Friday the 13th in Port Dover, you might want to consider this one if you like huge crowds and endless rows of motorcycles. It is indisputably an unforgettable experience.
For those of you who end up in the heart of downtown Toronto on your motorcycle (and it really is an endlessly fascinating place to be), you will undoubtedly find the south east area called, appropriately, the Beaches, to be a great place to spend the day. The Business Association of this part of town is very active, and it shows in the way that visitors are welcomed by this active community.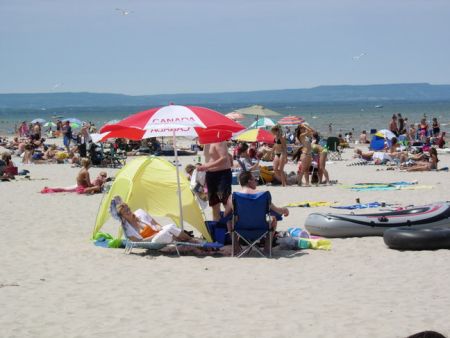 That's just scratching the surface, of course. There are lots of other beaches along the shores of the Great Lakes, comfortable little towns like Turkey Point on Lake Erie, or Bayfield on Lake Huron. Feel free to share your favourite beach in the Comments section at the bottom of this article, or in the Riders Plus Forum. Unless you want to keep your favourite beach a secret…