The last decade has blessed us with some of the coolest technology and cursed us with some unfortunate ramifications for its use. The 2010 Ontario ban on hand-held devices for drivers has pushed companies to think outside the box. Mobile devices have become the hub for widgets improving our quality of life. It started with the many variations of smart phones, then smart watches, and now… smart… eye accessories?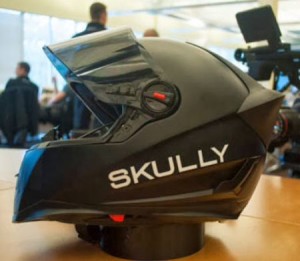 Smart eye accessories enhance a user's experience in their everyday interactions.
It displays data in their peripheral vision feeding information similar to that of a smart phone. Smart eye accessories for riders would mean helmets that provide the user with information such as gas, speed, GPS trails, and even a rear view camera(s) via HUD (Heads Up Display). While there are some variations of this idea out there most of them have failed to make a strong push into the market. Fortunately for us there are companies such as Skully and Intelligent Cranium on the forefront of making this happen. A few companies have released prototypes for testing and the finished products are said to hit markets by the end of 2015.
If you aren't already excited about this new toy lets go over some features to pique your interest. While each company has its own unique features here are some common specs most brands will have.
Rear View Camera – A built in rear view camera with video feed display on the eye glass of the helmet. This is an absolutely amazing feature for reducing and possibly removing blind spots for riders.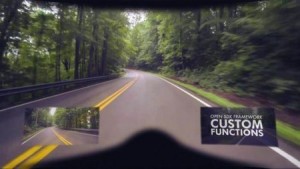 Wireless & Audio Capabilities – The helmets come with blue tooth functionality and built in speakers. Some models even boast a voice command system. If this is true it will be the most comprehensive hands-free experience we have ever seen. This will allow riders to use their devices without having to take their eyes off the road, or their hands off the handlebar.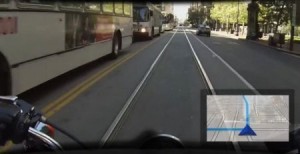 GPS – Not only will you not have to look down at your GPS anymore or purchase a GPS mount. The GPS will be seamlessly integrated into your field of vision.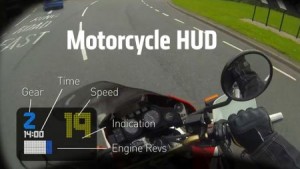 On Screen Dash – These helmets will provide some basic dash details such as warning lights, speedometer, and the RPM meter.
Smart helmets provide riders with unparalleled convenience and possibly a higher level of safety that may one day become a standard. While the idea seems amazing these helmets will definitely encounter challenges when entering the market. The helmet with its ambitions of being multi functional needs to: be comfortable for the rider (not pack on too much weight with all its gadgets), not compromise the structural integrity of the helmet (be D.O.T. approved), and retail at a reasonable price.
This is an exciting time to be a rider. These start-up companies are revolutionizing safety and convenience for riders. Regardless of the success of this first generation of smart helmets, the idea is out there, and the concept can only get better.
Let us know what your thoughts are on smart helmets. Will you be purchasing one of these nifty accessories? If not, what do these companies need to do for you to purchase one?